Department of Surgery
Department has a well equipped OPD, 120 bedded indoor ward, surgical intensive care unit (SICU) with well trained nursing staff. We have fully equipped modular operation theatres with latest specifications. Since the establishment of the college & hospital in 2012, the Department of General Surgery is fully committed to give its services to patients, society, medical student & to the nation by teaching & training of young doctors. The department imparts theoretical, clinical & moral education to the students & trains them with the latest advances in the field of General Surgery.
Department has excellent infrastructure with highly experienced & qualified faculty members who very often gain recent advances by attending conferences, CMEs, workshops throughout the country.
Department runs specialty clinics for Plastic surgery, Oncosurgery, Basic & Advanced Laparoscopy, Cystoscopy, UGI scopy & Colonoscopy.
Departmental is performing basic & advanced, open & laparoscopic surgeries, which include:-
Oncosurgery including pelvic exenteration, radical gastrectomy, Colectomy, surgery for adnexal tumours in pediatric & adult patients, carcinoma breast including reconstructive surgery, gastrointestinal malignancy, urological malignancy, carcinoma thyroid among others.
Hepatobiliary surgeries including common bile duck (CBD) exploration, Puestow's operation, Hepaticojejunostomy, among others
Basic & advanced laparoscopic surgeries including laparoscopic cholecystectomy, laparoscopic hernia repair [Total extraperitoneal repair (TEP), Transabdominal preperitoneal repair (TAPP)], laparoscopic appendectomy, intraperitoneal onlay mesh repair (IPOM), IPOM plus among others.
Plastic surgeries like skin grafting, tender repairs, flap cover, reconstructive surgery, surgery for cleft lip & palate, repair of congenital anomalies, among others.
Anorectal surgeries including Milligan & Morgan hemorrhoidectomy, stapler hemorrhoidectomy, sutured rectopexy, surgery for pilonidal sinus, among others.
Emergency surgeries including Explorative Laparotomy for intestinal obstruction, hollow viscus perforation, blunt trauma abdomen & splenectomy, diagnostic laparoscopy, emergency laparoscopic & open appendectomy, Ileostomy, among others.
Gastrointestinal surgeries like Hartman's operation, resection & anastomosis, hemicolectomy, mesenteric cyst excision, among others.
Urological surgeries like Pyeloplasty, pyelolithotomy, cystolithotomy, cystoscopy, nephrectomy, among others.
Endocrine & breast surgeries like total thyroidectomy, hemithyroidectomy, modified radical mastectomy (MRM), enucleation, simple mastectomy, among others.
Our Team
Dr. Gautam Gole
Professor
Reg. No. : 74415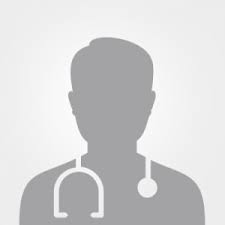 Dr. Mohinder Kumar
Professor
Reg. No. : MCI 00-00000

Dr. Amit Jain
Associate Professor
Reg. No. : G 12825

Dr. Manish Malhotra
Assistant Professor
Reg. No. : DMC - 60550