Community Medicine is the study of health and disease in the population of defined communities or groups in order to identify their health needs, and to plan, implement, and evaluate health programs to effectively meet these needs. The Goal of Community Medicine is Protection and Promotion of Public Health. Community Medicine Specialist is a five star doctor. He is Epidemiologist, Health Manager, Health Communicator, Health Advocate and Family Physician.
Community Medicine reaches out to the people to provide services for prevention of diseases such as immunization, pre-natal care, health screening etc.; promotion of health such as safe water supply and sanitation, vector control measures, tobacco control policy etc.; and provision of primary medical care such as treatment of common ailments (diarrhea, pneumonia, TB, leprosy, malaria, hypertension etc.); whereas other branches of medicine largely provide diagnostic and treatment services to patients who seek treatment.
In India Community Medicine is synonymous with what is known as Public Health Medicine or Public Health in other countries.
Community Medicine Specialists are medical doctors who have MBBS degree and have taken a three year Doctor of Medicine (MD) course in Community Medicine during which they are trained in:
Epidemiology and Bio-Statistics
Health Planning and Health Management.
Health Education and Health Promotion.
Primary Medical Care.
Our Team
Dr. Neeraj Gour
Associate Professor
Reg. No. : MCI 11-9562
E-Mail : mail@mail.com
Mobile : +91-1234567890

Dr. Mohd. Haroon Khan
Associate Professor
Reg. No. :MCI 11-10315

Dr. Abhishek Singh
Associate Professor
Reg. No. : MCI 13-14204

Dr. Suraj Chawla
Associate Professor
Reg. No. : MCI 13-14942

Dr. Nand Kishore Singh
Statistician cum Associate Professor
Reg. No. : NA
E-Mail : mail@mail.com
Mobile : +91-1234567890

Dr. Arun Kumar
Epidemiologist cum Associate Professor
Reg. No. : MCI 12-12226

Dr. Sanjeev Kumar Khichi
Associate Professor
Reg. No. : MCI-IMR-15/409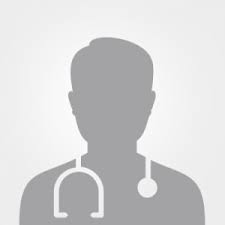 Dr. Raj Kumar
Assistant Professor
Reg. No. : NA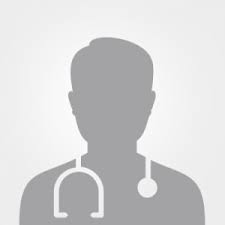 Dr. Sonal Kulshrestha
Lady M.O.
Reg. No. : MPMC-10941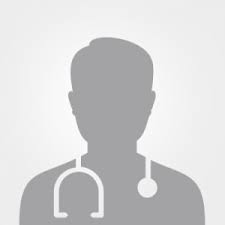 Dr. Shahin
Demonstrator
Reg. No. : MCI 15-19230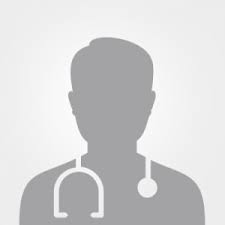 Dr. Raheesh
Demonstrator
Reg. No. : RMC-41446

Community Medicine specialist:
1. Has in-depth understanding of determinants of health and diseases.
2. Diagnoses and manages common illnesses and emergencies encountered in the community.
3. Adopts integrated approach to develop policies to meet the health needs of the individual, family and Community.
4. Conducts epidemiological investigations of communicable and non-communicable diseases and suggests appropriate solutions of public health problems.
5. Conducts investigations into the problem of health services of the community. Plans, organizes, implements and evaluates health services and health programs.
6. Interprets records and reports of health services at various levels of health care delivery system.
7. Performs research and applies research findings to improve health services of the community.
8. Undertakes teaching and training assignments in the field of community medicine for various categories of medical and paramedical personnel.
9. Functions as an effective member as well as a leader of the health team.
Community health services are provided through field practice areas of the department at RHTC, Nagina and at UHTC, Nuh respectively.
Facilities provided by the department:
Dept of Community medicine is running RHTC (rural health training centre) at Nagina and UHTC (urban health training centre) at Nuh. At these centres following services are being rendered by the staff posted there:
Regular OPD services.
Outreach activities in adjacent places for ANC check ups.
Immunization services.
Other preventive, promotive , curative and rehabilitative services.
Any special clinics run by the department:
Following special services are being offered by the department at RHTC and UHTC.
Specialist clinic are run by specialist from ophthalmology, ENT, dermatology from SHKMGMC , Nalhar.
NCD clinic (Hypertension clinic)
Under 5 children clinic.
Ongoing research topics:
ICMR funded adhoc extra mural research project entitled as " communitysensitization for (IRS) indoor residual spray in Mewat," has been running successfully by the department.
Other intramural research projects are also being run by the faculty of the department with active participation of medical students under STS scheme of ICMR.
Other outreachactivities:
Pradhaan mantri matrivta suraksha abhiyaan : under this, till date around 4000 pregnant females have been screened and out of this around half of these females were found to be high risk pregnancies and they were referred to higher centers.
Haryana swarna utsav: Dept of community medical along with active support from CHC Nuh have set the target to cover 50 villages under Pradhaan mantri matrivta suraksha abhiyaan by 50th anniversary of state of Haryana.
Teaching Schedules :
S. No.

Teaching Schedules

Download